Are you a massive Friends fan? Well if so you'll definitely want to get down to Primark, because they are there for you when it comes to marvellous merch!
If there's anything Primark is great for apart for their fantastic bargains, it's their wonderful ranges of fandom fashion and homeware, and it's fair to say we've all had one collection we've gone absolutely mad for (we own pretty much the whole Harry Potter and Beauty & The Beast collections between us)!
And the latest Primark collection to obsess over this summer is, WAIT FOR IT… fan favourite Friends!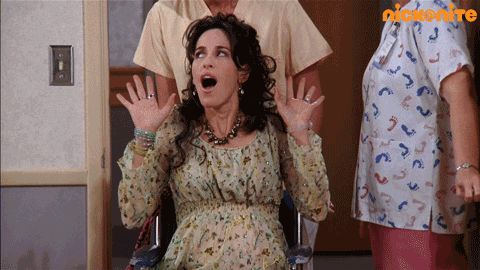 We're absolutely certain everyone who loves the show, including us, is going to go mad for it!
I mean, we just need Central Perk themed everything!
There's everything in the collection from duvets and blankets to kitchenware, so we can essentially turn our own homes in to the famous Friends apartments.
Guys, you can even get a replica photo frame of Monica's door peephole frame!
We all know there's nothing better than snuggling up on an evening and watching our favourite sit-com, and this Central Perk duvet set and red throw will keep us perfectly cosy!
It's fair to say we're pretty obsessed with the fun prints in the collection which feature the Central Perk logo, New York taxi's, and that iconic fountain!
They're super affordable too with the duvet set priced at just £18 and the throw at only £6!
And if you want to make your house in to the perfect Central Perk style place where Friends meet, then you'll definitely want to shop the kitchenware collection which consists of coffee mugs, espresso cups, and sugar pots.
You can even add a Central Perk print to your wall for the perfect finishing touch!
We're not sure how much the rest of the homeware range will cost, but we're sure it'll be just as affordable as the bedding and previous fandom collections.
If you can't get enough of the homeware range, you can also check out Primark's Friends themed pyjamas that have already hit stores. They'll be perfect for chilling in when watching the show with your friends.
You can even get super cute pins to accessorise your look when you go out too! We're loving the turkey one from The One With All The Thanksgivings.
We're not exactly sure when the collection will hit stores but hopefully it will be super soon!
So if you want to give your home the ultimate Friends makeover, you'd better get down to your local Primark before everyone gets the memo! Because they don't know that we know they know we know.
Ok we'll stop now with the Friends references.
Oh, I wish I could, but I don't want to.
Gifs: @Giphy
Images: Primark/ @friki_squirrel on Instagram